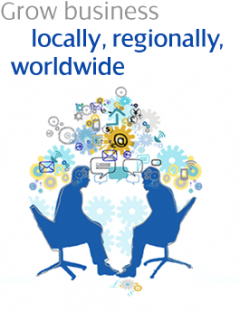 Legal Service
Businesses have to overcome a plethora of challenges in changing legal environment, and it takes significant efforts to respond to increased business risks. Resources and experience of our global network, focus on innovative and high quality services enable us to support our customers in successful conduct of their business activities on the challenging local and global markets.
Portfolio of our legal services includes the following:
    ▪ Contract/business law.
We offer preparation of contracts for purchase, distribution, tasks, marketing service, loans, credit product use, etc.
    ▪ Corporate and finance law.
We will support in such issues as:
Establishment and liquidation of companies, management, issuance of shares, merger, reorganization, etc.
    ▪ Tax law.
We will help you in assessment and effective solution of tax and legal risks related to deals, as well as support you in completing and submitting double taxation special forms.
    ▪ Administrative law.
We will support you in obtaining permits and licenses, in solving environmental, privatization related issues, in dealing with the administrative bodies.
    ▪ Labor law.
Consultations and recommendations in establishment and liquidation of contractual relations, participation in labor disputes.
    ▪ Litigation and arbitrage disputes.
Preparation and participation in litigations. In-depth knowledge of the procedural law and our practical experience enable us to achieve our goals in litigations and arbitrage disputes.