We surpass expectations of our customers with our team of professionals and the global network support. Our customers operating in the sectors of banking, civil aviation, energy complex, engineering, agrarian and communications receive complete support required for global business needs.
    Out main values:
▪Synthesis of reliability, independence and quality through innovative approach.
▪Develop special partner relationship with customers, support them in business development, streamlining working processes and in identifying of possible risks.
We offer the following services to our partners based on international standards:
Audit
Tax
Consulting
Outsourcing
Legal Services
Our global accounting network, your local contact in the world
MGI Mediator is a member of MGI Worldwide, a Top 20 international accounting network of independent audit, tax and accounting firms, which brings together the expertise of some 5,000 professionals in over 260 locations around the world. Our membership enables us to keep abreast of important new developments, while providing a seamless international service to any of our clients looking for support abroad. Through MGI Worldwide, our firm benefits from connections with people we get to know and trust in all corners of the globe. We can help you and your operations with a quick phone call to one of our colleagues or a complete service offering – whatever you need to make your international business a success. MGI Worldwide is a quality controlled network and, like all member firms, we are subject to review of our quality assurance systems and procedures against international standards.
For more information on MGI Worldwide visit www.mgiworld.com
MGI can provide services to any company on any continent. Quality is guaranteed up to the global standards.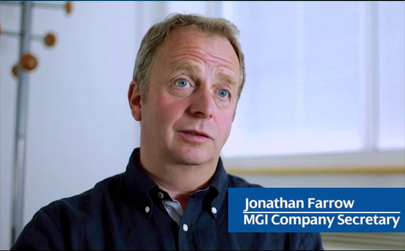 Interview of Jonathan Farrow, MGI Company Secretary. MGI's historic heritage, its development stages. MGI mission.
Sharon J Gregor, MGI Partner from the USA speaks about what distinguishes MGI Worldwide from other companies and what advantages MGI Partners have around the World.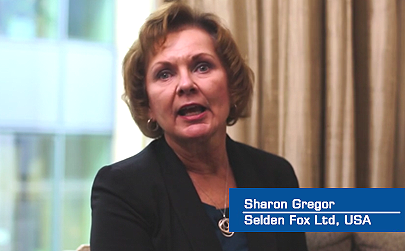 | Country | Company | City | Phone |
| --- | --- | --- | --- |
| Argentina | MGI Jebsen & Co. | Buenos Aires | +54 11 4315 9304 |
| Australia | MGI Adelaide | Adelaide, South Australia | +61 8 8299 8888 |
| Australia | MGI Australasia Area Secretariat | Australasia Area Coordinator | +61 7 3002 4841 |
| Australia | MGI South Queensland Pty Ltd. | Brisbane | +61 7 3002 4800 |
| Australia | MGI Cairns | Cairns, North Queensland | +61 7 4047 4000 |
| Australia | MGI Joyce|Dickson | Canberra | +61 2 6162 2600 |
| Australia | MGI Asia Area Secretariat | Executive Director, Asia | +61 4 66 888 776 |
| Australia | MGI North Queensland | Mossman | +61 7 4098 2088 |
| Australia | MGI Perth | Perth | +61 8 9388 9744 |
| Australia | MGI North Queensland | Port Douglas | +61 7 4099 5994 |
| Australia | MGI Port Pirie | Port Pirie | +61 8 8632 4000 |
| Australia | MGI South Queensland Pty Ltd. | Southport, Gold Coast | +61 7 3002 4800 |
| Australia | MGI Sydney | Sydney | +61 2 9230 9200 |
| Austria | Steirer Mika & Company | Vienna | +43 1 535 5025 |
| Bangladesh | Khan Wahab Shafique Rahman & Co. | Dhaka | +88 02 9551663 |
| Belgium | Van Herck & Co. Bedrijfsrevisoren CVBA | Antwerp | +32 3 355 20 00 |
| Brazil | Controle Contabilidade | Manaus | +55 92 3622 2433 |
| Brazil | MGI SengerWagner Auditores Independentes | Porto Alegre | +55 51 3333 5588 |
| Brazil | MGI SengerWagner Auditores Independentes | São Paulo | +55 11 3825 5500 |
| Cambodia | APV (Cambodia) Co., Ltd | Phnom Penh Capital | +855 23 210 918 |
| Canada | Huron Partners LLP | Toronto | +1 905 848 8830 |
| Canada | McLean Bartok Edwards | Vancouver | +1 604 683 4533 |
| Chile | MGI Hernán Espejo y Asociados Ltda. | Santiago | +56 2 2638 2481 |
| China | LehmanBrown | Beijing | +86 10 8532 1720 |
| China | LehmanBrown | Guangzhou | +86 20 2205 7883 |
| China | LehmanBrown | Shanghai | +86 21 6249 0055 |
| China | MGI Excellence & Co., Ltd | Shanghai | +86 21 5425 3302 |
| China | LehmanBrown | Shenzhen | +86 755 8209 1244 |
| China | LehmanBrown | Tianjin | +86 22 2318 5056 |
| Colombia | MGI Páez Asociados | Bogotá D.C. | +57 1 617 6011 |
| Colombia | MGI VIA Consultoría | Cali | +57 2 668 5744 |
| Congo (Democratic Republic) | Strong Nkv | Bukavu (Sud Kivu) | +243 813 148 640 |
| Congo (Democratic Republic) | Strong Nkv | Kinshasa | +243 898 919 645 |
| Costa Rica | MGI Hernández & Asociados CPA, S.A.P. | San Jose | +506 2236 3653 |
| Cyprus | MGI Gregoriou & Co. Ltd | Larnaca | +357 24 620 650 |
| Cyprus | MGI Gregoriou & Co. Ltd | Limassol | +357 25 338 850 |
| Cyprus | MGI Gregoriou & Co. Ltd | Nicosia | +357 22 451 555 |
| Cyprus | MGI Gregoriou & Co. Ltd | Paphos | +357 26 933 957 |
| Czech Republic | LTA Tax s.r.o. | Prague | +420 246 089 010 |
| Denmark | Redmark | Aalborg | +45 98 18 33 33 |
| Denmark | Redmark | Aarhus | +45 86 13 31 00 |
| Denmark | Hallerup & Co. | Copenhagen | +45 32 96 29 00 |
| Denmark | Redmark | Copenhagen | +45 39 16 36 36 |
| Dominican Republic | MGI LT Accountant & Asociados Asesores y Auditores | San Francisco de Macoris | +1 809 588 3903 |
| Dominican Republic | MGI LT Accountant & Asociados Asesores y Auditores | Santo Domingo | +1 809 244 5599 |
| Ecuador | MGI Guerra & Asociados | Quito | +593 2 255 0299 |
| Egypt | Dr. Ashraf Hanna accounting and auditing firm | Cairo | +20 2 33029581 |
| El Salvador | Avelar & Asociados S.A. de C.V. | San Salvador | +503 2504 9724 |
| Finland | Auditors Network Finland Ltd. | Helsinki | +358 9 436 0030 |
| France | FCN | Châlons-en-Champagne | +33 3 26 68 39 58 |
| France | FCN | Charleville-Mézières | +33 3 24 33 35 31 |
| France | FCN | Château-Thierry | +33 3 23 84 24 24 |
| France | FCN | Chauny | +33 3 23 39 29 97 |
| France | FCN | Dieppe | +33 2 35 84 11 25 |
| France | FCN | Dormans | +33 3 26 51 38 07 |
| France | FCN | Epernay | +33 3 26 54 14 44 |
| France | FCN | Eu | +33 2 35 86 20 16 |
| France | FCN | Givet | +33 3 24 42 19 18 |
| France | FCN | Hirson | +33 3 23 99 33 80 |
| France | FCN | Laon | +33 3 23 79 14 27 |
| France | FCN | Le Tréport | +33 2 35 50 53 00 |
| France | FCN | Montherme | +33 3 24 53 01 28 |
| France | FCN | Noyon | +33 3 44 44 27 52 |
| France | FCN | Orléans | +33 2 38 88 12 97 |
| France | FCN | Paris | +33 1 40 09 54 54 |
| France | FCN | Reims-Farman | +33 3 26 09 24 66 |
| France | FCN | Reims-Moissons | +33 3 26 77 38 88 |
| France | FCN | Rethel | +33 3 24 38 51 56 |
| France | FCN | Saint Quentin | +33 3 23 06 64 32 |
| France | FCN | Senlis | +33 3 44 53 16 49 |
| France | FCN | Sézanne | +33 3 26 80 53 30 |
| France | FCN | Toulouse | +33 5 62 16 10 49 |
| France | FCN | Troyes | +33 3 25 80 41 40 |
| France | FCN | Vouziers | +33 3 24 71 82 27 |
| Georgia | MGI Mediator LLC | Tbilisi | +995 32 233 09 06 |
| Germany | RLT Ruhrmann Tieben & Partner | Berlin | +49 30 49 91 55 60 |
| Germany | Gräwe & Partner GmbH | Bremen | +49 421 27719 0 |
| Germany | RLT Ruhrmann Tieben & Partner | Cologne | +49 221 12 07 10 0 |
| Germany | Greis & Brosent GmbH | Darmstadt | +49 6151 601 2930 |
| Germany | RLT Ruhrmann Tieben & Partner | Duisburg | +49 203 73 994 0 |
| Germany | Greis & Brosent GmbH | Düsseldorf | +49 211 49 88 30 |
| Germany | RLT Ruhrmann Tieben & Partner | Düsseldorf | +49 211 17 93 97 0 |
| Germany | RLT Ruhrmann Tieben & Partner | Essen | +49 201 24 51 50 |
| Germany | Votum AG | Frankfurt | +49 69 97160 440 |
| Germany | BurbachCramerPartners GmbH | Hagen | +49 2331 9596 0 |
| Germany | von Diest, Greve und Partner | Hamburg | +49 40 3749 450 |
| Germany | Dr. Schmidt-Wilke + Partner Hannover | Hannover | +49 511 390750 |
| Germany | SHP Scheffner & Hoffmann Partnerschaftsgesellschaft | Heidelberg | +49 622 1751 160 |
| Germany | Votum AG | Hofheim | +49 6192 995 760 |
| Germany | Dr Daum & Partner | Karlsruhe | +49 721 355 050 |
| Germany | Dr. Schmidt-Wilke + Partner Magdeburg GmbH | Magdeburg | +49 391 300 4590 |
| Germany | audecon GmbH | Munich | +49 89 622 306 43 |
| Germany | MGI Dr. Steudter Revision GmbH Wirtschaftsprüfungsgesellschaft | Ransbach-Baumbach | +49 2623 98730 |
| Germany | Prof. Dr. Binder, Dr. Dr. Hillebrecht u.Partner GmbH | Stuttgart | +49 711 18791 0 |
| Germany | Votum AG | Wiesbaden | +49 611 989 3090 |
| Ghana | MGI O.A.K. Chartered Accountants | Accra | +233 302 732 548 |
| Greece | MGI Sofakis Partners | Athens | +30 210 581 0746 |
| Guatemala | MGI Chile Monroy y Asociados | Guatemala | +502 2203 0909/502 2382 3939 |
| Hong Kong | Kenneth Chau & Co. | Hong Kong | +852 2850 55 99 |
| Hungary | BPO AUDIT TAX | Budapest | +36 1 422 1339 |
| Hungary | MGI Europe Area Secretariat | European Executive Director | |
| India | Tambakad & Goil | Bangalore | +91 80 6772 1800 |
| India | Kamdar Desai & Patel Chartered Accountants | Mumbai | +91 22 2447 5000 |
| India | S.R. Dinodia & Co. LLP | New Delhi | +91 11 4370 3300 |
| India | S.R. Dinodia & Co. LLP | Pune | +91 20 2546 9683 |
| Indonesia | MGI Gideon Adi & Rekan | Jakarta | +62 21 570 2629 |
| Ireland | Copsey Murray | Arklow | +353 402 23911 |
| Ireland | Copsey Murray | Dublin | +353 1 661 0144 |
| Ireland | Copsey Murray | Naas | +353 452 54264 |
| Israel | Knobel Beltzer Soraya & Co. | Tel-Aviv | +972 73 244 3301 |
| Italy | Spitaler Frei & Partner | Bozen | +39 0471 665 715 |
| Italy | Studio Pragma | Fano (PU) | +39 0721 829 549 |
| Italy | MGI Vannucci & Associati | Lucca | +39 0583 316 636 |
| Italy | MGI De Leone – Triunfo – Galloni & Associati | Milan | +39 0286 915 834 |
| Italy | Studio Pragma | Rome | +39 063 230 500 |
| Japan | Seiyu Audit Corporation | Kyoto | +81 7 5213 7090 |
| Japan | Seiyu Audit Corporation | Osaka | +81 6 6267 2780 |
| Japan | Seiyu Audit Corporation | Tokyo | +81 3 3580 3621 |
| Jordan | The Scientific Office for Auditing, Accounting & Consulting | Amman | +962 6 463 26 57 |
| Jordan | The Scientific Office for Auditing, Accounting & Consulting | Aqaba | +962 3 203 20 93 |
| Kenya | MGI Adam & Associates | Nairobi | +254 709 170 000 |
| Korea | MGI Hanmi Accounting Corporation | Incheon | +82 3 2623 5800 |
| Korea | MGI Hanmi Accounting Corporation | Seoul | +82 2 3453 4554 |
| Korea | MGI Hanmi Accounting Corporation | Yoido | +82 2 2071 5400 |
| Kuwait | First Audit | Kuwait City | +965 22412021 |
| Lebanon | MGI KICA International | Aley | +961 5 552 306 |
| Lebanon | MGI KICA International | Beirut | |
| Lithuania | MGI In Salvo UAB | Kaunas | +370 37 423 738 |
| Luxembourg | Fisogest SA | Luxembourg | +352 26 44 18 66 |
| Madagascar | MGI Qualex | Antananarivo | +261 20 22 631 86 |
| Malaysia | AljeffriDean, Chartered Accountants | Georgetown | +60 4 228 0020 |
| Malaysia | AljeffriDean, Chartered Accountants | Ipoh, Perak | +60 5 529 1011/12 |
| Malaysia | AljeffriDean, Chartered Accountants | Kuala Lumpur | +60 3 2381 1170 |
| Malaysia | AljeffriDean, Chartered Accountants | Pahang Darul Makmur | +60 5 491 4953 |
| Malaysia | AljeffriDean, Chartered Accountants | Sungai Petani | +60 4 421 0234 |
| Malta | MGI Malta | Zebbug | +356 2180 2044 |
| Mauritius | Baines Trust & Corporate Services Ltd. | Ebene | +230 467 6648 |
| Mexico | MGI Chavez, Ames y Cia., S.C. | Culiacán, Sinaloa | +52 667 713 8172 |
| Mexico | MGI GPM Contadores y Auditores, S.C. | La Paz | +52 612 128 6664 |
| Mexico | MGI Despacho Gámez Leyva y Asociados, S.C. | Los Mochis | +52 668 818 0936 |
| Mexico | MGI Chavez, Ames y Cia., S.C. | Mazatlán, Sinaloa | +52 669 981 18 04 |
| Mexico | MGI Zavala Gutiérrez y Cia S.C. | Mexicali B.C. | +52 664 684 2392 |
| Mexico | MGI Bargalló, Cardoso y Asociados, S.C. | Mexico City | +52 55 5682 5460 |
| Mexico | MGI Zavala Gutiérrez y Cia S.C. | Tijuana B.C. | +52 664 215 9295 |
| Mexico | MGI Bargalló, Cardoso y Asociados, S.C. | Veracruz | +52 229 935 3686 |
| Morocco | Audicis SARL | Casablanca | +212 52294 7474 |
| Netherlands | Verstegen auditors and consultants | Assen | +31 78 648 1555 |
| Netherlands | Verstegen auditors and consultants | Dordrecht | +31 78 648 1555 |
| Netherlands | Verstegen auditors and consultants | Gorinchem | +31 18 361 7839 |
| New Zealand | MGI Auckland | Auckland | +64 9 377 13 62 |
| Nigeria | MGI Alabi Ekundare | Kaduna | +234 1 745 0474 |
| Nigeria | MGI Alabi Ekundare | Lagos | +234 1 745 0474 |
| Norway | Langseth Revisjon AS | Oslo | +47 22 62 54 00 |
| Norway | MGI Revisjon Asker DA | Oslo | +47 40 00 36 80 |
| Oman | MGI Vision Chartered Accountants | Oman | +968 2482 0011 |
| Pakistan | Ilyas Saeed & Co. | Islamabad | +92 51 410 2626 |
| Pakistan | Ilyas Saeed & Co. | Karachi | +92 21 326 35676 |
| Pakistan | Ilyas Saeed & Co. | Lahore | +92 42 3586 1852 |
| Palestine | Abdelghani Al Shamali & Co. Auditing Bureau | Al Bireh | +970 2297 5265 |
| Palestine | Abdelghani Al Shamali & Co. Auditing Bureau | Jenin | +970 4243 6020 |
| Panama | MGI Montúfar & Asociados | Panamá | +507 269 4945 |
| Peru | MGI Gutiérrez Rios y Asociados S. Civil de R.L. | Lima | +511 221 7893 |
| Poland | Modzelewski & Partners sp. z o.o. | Warsaw | + 48 22 875 30 55 |
| Portugal | MGI & Associados | Lisbon | +351 211 941 112 |
| Portugal | MGI & Associados | Porto | +351 225 074 340 |
| Qatar | Shoaa Mohammed Al Mansouri for Accounting and Auditing | Doha | +974 4441 4012 |
| Romania | Teaha Management Consulting SRL | Bucharest | +40 21 407 4900 |
| Russia | MGI GNK group | Moscow | +7 499 647 40 27 |
| Russia | MGI GNK group | Yaroslavl | +7 4852 72 02 15 |
| Saudi Arabia | Al-Subaie CPAs & Consultants | Riyadh | +966 11 293 3668 |
| Singapore | MGI Alliance PAC (formerly MGI Menon & Associates) | Singapore | +65 6227 6123 |
| Singapore | MGI N. Rajan Associates | Singapore | +65 6293 8089 |
| Slovakia | Paragraf Tax Advisory and Accountancy Office | Komarno | +421 35 772 1271 |
| South Africa | MGI Bass Gordon | Cape Town | +27 21 405 8500 |
| South Africa | J. H. Smilg & Co. | Johannesburg | +27 11 337 4030 |
| Spain | Ambit Assessor, S.L. | Barcelona | +34 933 233 100 |
| Spain | MGI Audicon & Partners | Barcelona | +34 616 183 122 |
| Spain | MGI Audicon & Partners | Madrid | +34 913 565 003 |
| Spain | MGI Audicon & Partners | Palma De Mallorca | +34 971 910 854 |
| Spain | MGI Audicon & Partners | Pontevedra | +34 986 113 446 |
| Spain | MGI Audicon & Partners | Valencia | +34 963 288 484 |
| Spain | MGI Audicon & Partners | Zaragoza | +34 608 241 959 |
| Sweden | Revideco AB | Gothenburg | |
| Sweden | Revideco AB | Jönköping | +46 36 440 90 05 |
| Sweden | Revideco AB | Skellefteå | +46 910 105 80 |
| Sweden | Revideco AB | Stockholm | +46 8 5454 2500 |
| Switzerland | Dr. Rothlisberger AG | Bern | +41 31 336 14 14 |
| Switzerland | MGI Audit et Gestion Sarl | Lausanne | +41 21 312 83 34 |
| Switzerland | MGI Audit et Gestion Sarl | Monthey | +41 24 471 97 61 |
| Switzerland | Budliger Treuhand AG | Zurich | +41 44 289 45 45 |
| Taiwan | MGI Excellence & Co., Ltd | Taipei | +886 2 871 219 00 |
| Thailand | Nathee Audit Co. Limited | Bangkok | +66 2630 7944 |
| Tunisia | Ace Consulting | Tunis | +216 71 28 22 94 |
| Turkey | MGI Pozitif Denetim ve YMM A.S. | Istanbul | +90 212 281 2929 |
| Ukraine | MGI PSP Audit LLC | Kiev | +38 044 281 06 07 |
| United Arab Emirates | MGI Middle East & North Africa Secretariat | Dubai | +84 8 54121491 |
| United Arab Emirates | MGI Salim Rajkotwala & Associates | Dubai | +971 4 236 8945 |
| United Arab Emirates | MGI Salim Rajkotwala & Associates | Sharjah | +971 6 563 4077 |
| United Kingdom | Rickard Luckin Limited | Basildon | +44 1268 548127 |
| United Kingdom | Milsted Langdon LLP | Bath | +44 1225 904940 |
| United Kingdom | Watson Buckle Limited | Bradford | +44 1274 516700 |
| United Kingdom | Milsted Langdon LLP | Bristol | +44 117 945 2500 |
| United Kingdom | Rickard Luckin Limited | Chelmsford | +44 1245 254200 |
| United Kingdom | Jeffrey Crawford & Co | Edinburgh, Scotland | +44 131 228 6606 |
| United Kingdom | C.I. Accountancy Limited | Hexham | +44 1434 601133 |
| United Kingdom | Seymour Taylor | High Wycombe | +44 1494 552100 |
| United Kingdom | MGI Midgley Snelling LLP | London area | +44 1932 853393 |
| United Kingdom | Milsted Langdon LLP | London area | +44 203 150 1113 |
| United Kingdom | Rickard Luckin Limited | London area | +44 1702 347771 |
| United Kingdom | Seymour Taylor | London area | +44 1494 552 100 |
| United Kingdom | Rickard Luckin Limited | Southend-on-Sea | +44 1702 347771 |
| United Kingdom | Milsted Langdon LLP | Taunton | +44 1823 445566 |
| United Kingdom | MGI UK & Ireland Area Secretariat | UK & Ireland Area Coordinator | |
| United Kingdom | MGI Midgley Snelling LLP | Weybridge | +44 1932 853393 |
| United Kingdom | Muras Baker Jones | Wolverhampton | +44 1902 393000 |
| United Kingdom | Milsted Langdon LLP | Yeovil | +44 1935 383500 |
| United States of America | Jones and Kolb | Atlanta | +1 404 262 7920 |
| United States of America | Hellam Varon & Co. Inc. P.S. | Bellevue | +1 425 453 9192 |
| United States of America | Detterbeck Johnson & Monsen | Chicago | +1 847 991 6262 |
| United States of America | Selden Fox, Ltd. | Chicago | +1 630 954 1400 |
| United States of America | Appelrouth, Farah & Company, CPAs | Coral Gables | +1 305 444 0999 |
| United States of America | Teague Marquess & Associates | Dallas | +1 972 788 4884 |
| United States of America | Snead, Williams & Mayhew, P.L.L.C. | Danville | +1 434 791 3708 |
| United States of America | Appelrouth, Farah & Company, CPAs | Fort Myers | +1 239 243 9115 |
| United States of America | Frierson, Solá, Simonton & Kutac, PLLC | Houston | +1 713 651 9250 |
| United States of America | Wright Ford Young & Co | Irvine | +1 949 910 2727 |
| United States of America | Appelrouth, Farah & Company, CPAs | Key West | +1 305 296 6444 |
| United States of America | Kirsch Kohn & Bridge LLP | Los Angeles | +1 818 907 6500 |
| United States of America | Boeckermann, Grafstrom & Mayer, LLC | Minneapolis | +1 952 844 2500 |
| United States of America | Hertz Herson LLP | New York | +1 212 686 7160 |
| United States of America | MGI North America Area Secretariat | North America Area Coordinator | +1 845-265-9046 |
| United States of America | RINA accountancy corporation | Oakland | +1 510 893 6908 |
| United States of America | RINA accountancy corporation | San Francisco | +1 415 777 4488 |
| United States of America | Boeckermann, Grafstrom & Mayer, LLC | St Paul | +1 651 227 9431 |
| United States of America | Zdonek & Wolowicz Accountancy Corporation | Torrance | +1 310 378 9911 |
| United States of America | RINA accountancy corporation | Walnut Creek | +1 925 210 2180 |
| United States of America | Santos, Postal & Company, P.C. | Washington DC | +1 240 499 2040 |
| Uruguay | Consultora y Administradora Suizo-Uruguaya S.A. | Montevideo | +598 2 916 0332 |
| Uruguay | Consultora y Administradora Suizo-Uruguaya S.A. | Montevideo - Zonamerica free zone | +598 2 518 2442 |
| Venezuela | MGI P&P Asociados Contadores Públicos | Barquisimeto, Edo. Lara | +58 416 651 4587 |
| Venezuela | MGI Latin America Area Secretariat | Caracas | |
| Venezuela | MGI P&P Asociados Contadores Públicos | Caracas Office | +58 212 762 9022 |
| Venezuela | MGI Briner Asociados sc | Maracaibo | +58 261 797 8748 |
| Vietnam | Vietnam Auditing and Valuation Company Limited (AVA) | Hanoi | +84 4 3 8689 566 |