Consulting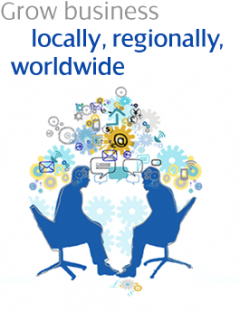 Consulting
Consulting services are the following:
    ▪ Corporate Finance
On the basis of global platform and support we offer the following:
Analysis and assessment of investment projects;
Attraction of capital from banking and private sectors, from Initial Public Offerings;
Due diligence for procurement and selling operations;
Support in budget issues and reviews.
    ▪ Risk Assessment and Management.
We will assist you in establishing an effective risk management system, which includes the following:
Improve risk management control systems through study of existing conditions, indenting risks and solving them on the basis of international best practice;
Review of internal audit function and provision of recommendations on problematic issues, consultations regarding internal audit activity, support in formalization and establishment of internal audit function;
Support in improvement of corporate management and operations management.
    ▪ Other Solutions
Resources and experience of our global network enables us to offer you such technological solutions as:
Software support and automation (establishment of ERP systems) for managerial and financial reporting systems;
Software support and generation of analytical information (Business intelligence (BI) technology).